0
Explore & Learn / On Demand Learning / Previous Coaching Sessions
Build Your Own Digital Transformation Pilot - Part 1
Many manufacturers and industrial companies struggle with where and how to start their digital transformations. Canary Partners David Schultz and Kevin Jones will cut to the chase and show you how to use the Canary System as well as other tools to start your own digital transformation pilot project.
A quick and honest background on the "why's and what's" of digital transformation.  Followed by a review of the technical how-to details for your own pilot project.
About the hosts: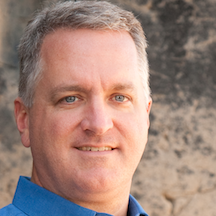 Kevin Jones, Ectobox
Kevin is CEO and lead strategist at Ectobox, Inc., an Industrial Intelligence solutions company in Pittsburgh, PA. Founded the company 20 years ago. He is a IoT Inc Certified IoT Professional, and an active member and on the board of the Allegheny Appalachian Chapter of SMRP, and member of PMPA and NTMA.
Kevin also hails from Duquesne University, worked in accounting, and has developed a long background in software, technology, and manufacturing.
David Shultz, G5 Consulting
David Schultz is the owner of G5 Consulting and a Senior Consultant for Matrix Technologies. He has 25 years of automation and process control experience. He currently works with companies to help them develop and execute their digital transformation strategies.
He is a member of International Society of Automation (ISA), Society of Maintenance & Reliability Professionals (SMRP) and Project Management Institute (PMI).